Her Majesty Queen Máxima to Masterly in Milan during exhibition of Dutch orchids
From 18 to 23 April, hundreds of orchids will decorate the Dutch pavilion Masterly during the Salone del Mobile in Milan. The 'Salone' is the world's leading international design fair, with presentations in the exhibition centre and throughout the city of Milan. Masterly showcases a complete and varied design field with relevant work by architects, furniture, textile, construction and accessories companies, designers, artists, craftsmen, galleries and vocational schools for design and interiors. Orchids Info has once again been selected to showcase a lavish assortment of the highest quality Dutch orchids.
Masterly Milaan 2022

Queen Máxima to opening Masterly
Her Majesty Queen Máxima will attend the official opening of the seventh edition of Masterly on Tuesday 18 April. In the Palazzo Giureconsulti – next to Milan's famous cathedral – curator Nicole Uniquole has brought together the beautiful collections of over eighty Dutch interior designers and companies.
Nicole Uniquole: 'It is a particularly great honour that Her Majesty Queen Máxima is visiting Masterly this year. The Netherlands is one of the biggest players during Milan Design Week and the fact that the Queen is paying an extensive visit to Milan underlines for me the importance of Dutch Design at home and abroad. In addition, I am very happy with Masterly's new location as a new setting for the collections of more than eighty Dutch designers and companies'.
The Palazzo
Masterly – the Dutch in Milano is situated during the Salone del Mobile at Palazzo dei Giureconsulti, known as the Palazzo with the Tower. It is the city's most elegant, iconic and centrally located venue, literally a few steps away from Piazza del Duomo. Five hundred years of history add inestimable layers and value to the spaces. The vaults, monumental staircase, stucco, decorations and historic light have been preserved in the various presentation rooms. The Palazzo is the exclusive domain for Dutch design.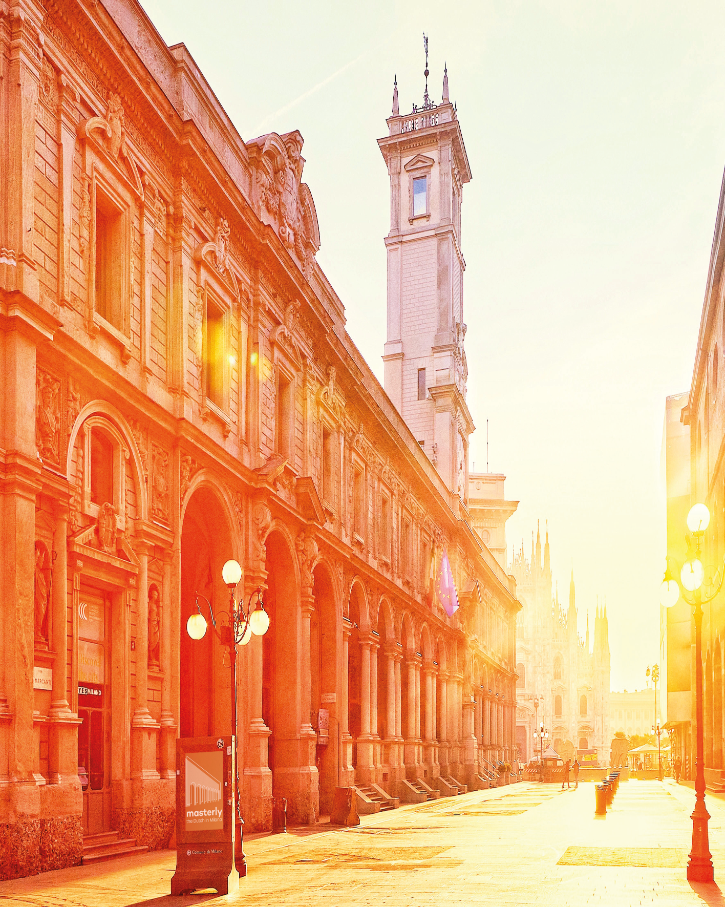 Orchids and design: a perfect match
That orchids and design go together perfectly will be demonstrated during the Salone del Mobile. The exotic appearance of hundreds of orchids in elegant, iconic Milan will impressively add colour and life to the palazzo. Inside the palazzo, metre-high installations, designed by Dutch artist and set designer Tom Potsma, will be hung full of hundreds of orchids. For a week, visitors can see the highest quality, long-lasting Dutch orchids, but orchids can also be enjoyed long after the event. On 23 April – the last day of the event – all orchids will be given away to Milan residents. This long-standing tradition is a token of appreciation for the city's hospitality and this is how the orchids get a wonderful second life.
Watch the aftermovie of Masterly 2022 here:
Masterly takes place from 18 to 23 April Palazzo Giureconsulti in Piazza Mercanti in Milan, Italy. More information can be found at: www.masterly.nu.