The most popular wedding trends of 2022
The wedding season is in full swing, and we couldn't be happier. After a few years of uncertainty, bridal couples now dare to look ahead and go all out. We can celebrate love again! Are you getting married this year? In this article, you can read the wedding trends of 2022 and inspiration about how to incorporate orchids within these trends.
The wedding trends of 2022
Theme colour Very Peri
The Pantone colour of 2022 is Very Peri, a mix of warm blue and purple. This also makes it a trendy wedding theme colour. It can range from a small detail in the bridal bouquet to an entire purple decoration. Even though a tight colour palette isn't that popular this year, we do see this colour a lot.

Intimate wedding
One of the biggest wedding trends of 2022 is the intimate wedding, also known as micro-wedding or tiny wedding. Thanks to the pandemic, many couples have discovered the charm of an intimate party. They choose quality over quantity when it comes to wedding guests, typically with no more than 40 guests and only the ones who play an active role in their lives. Micro-orchids would be a great fit for this wedding. Micro in size, but multi-flowered!
Over-the-top wedding
On the other hand, many bridal couples go wild now it's possible again. The over-the-top wedding is back! Neither costs nor resources are spared to be able to fully enjoy it after the pandemic. Think of a cocktail bar, oyster bar, candy station or perfume station in the toilets. But multi-day weddings are popular too. For example, bridal couples choose to get married at a location where their guests can spend the night too, to have brunch together the next morning. And with over-the-top weddings, you need over-the-top decoration as well. So, with this trend, you can go all out with floral decorations.
Sustainability
We already saw it in the wedding trends of 2021, but sustainability remains a hot topic. With the world becoming more conscious of its own environmental impact, it's no wonder that sustainable weddings have been growing in popularity over the years. Think of save the dates and invitations that are sent via email, bridal wear that is rented instead of bought and a vegetarian or even vegan dinner menu. Another idea is deco items that can be reused, such as houseplants that you place in your house afterwards, instead of artificial flowers. In the case of orchids, it's easy. At the end of the wedding, everyone can take one (or more) home. Tip: provide bags so that they are easy to carry.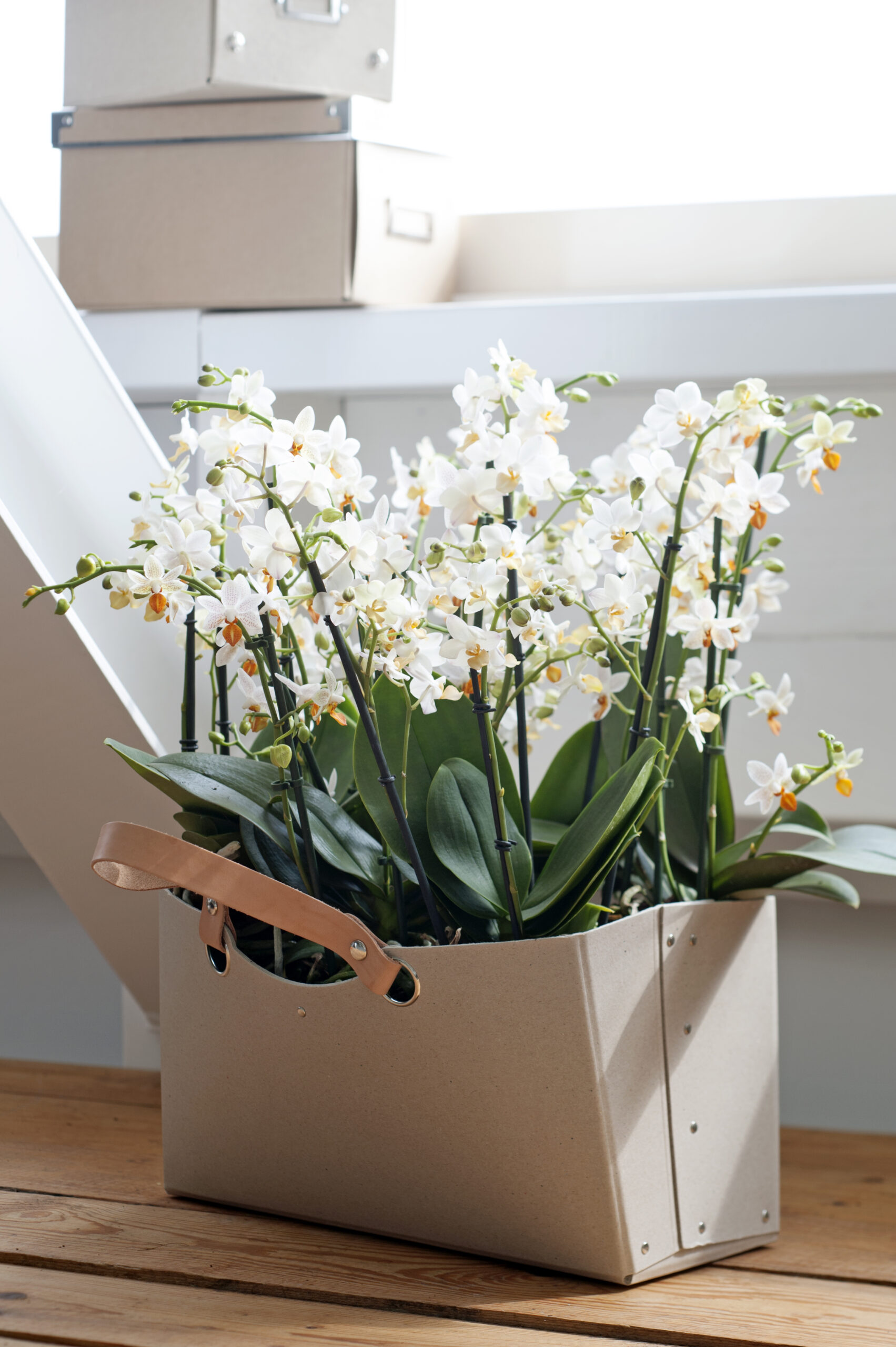 Flowers
Flowers are indispensable at a wedding. Not only in the bridal bouquet, but also as decoration at the location. In recent years it was all about 'the greener, the better', but in 2022 it's all about the flower itself! In addition, dried flowers are very popular, especially in combination with fresh flowers. Also, consider plants that are placed on the sides of the aisle. It's something different and a bit more original!
Overdressing doesn't exist
We've been sitting at home in our pyjamas and sweatpants for a long time, which makes everyone want to get dressed up again. And the same goes for the wedding guests. It's time to get out and dust off the prettiest clothes. Being overdressed doesn't exist anymore!